As a 2014 Blackboard Catalyst Exemplary Course Award Winner, I've prepared this poster presentation to share at BbWorld14 on Tuesday, July 17th from 5:00pm-7:00pm in the Exhibit Hall. Stop by then and/or feel free to tweet me any questions you might have.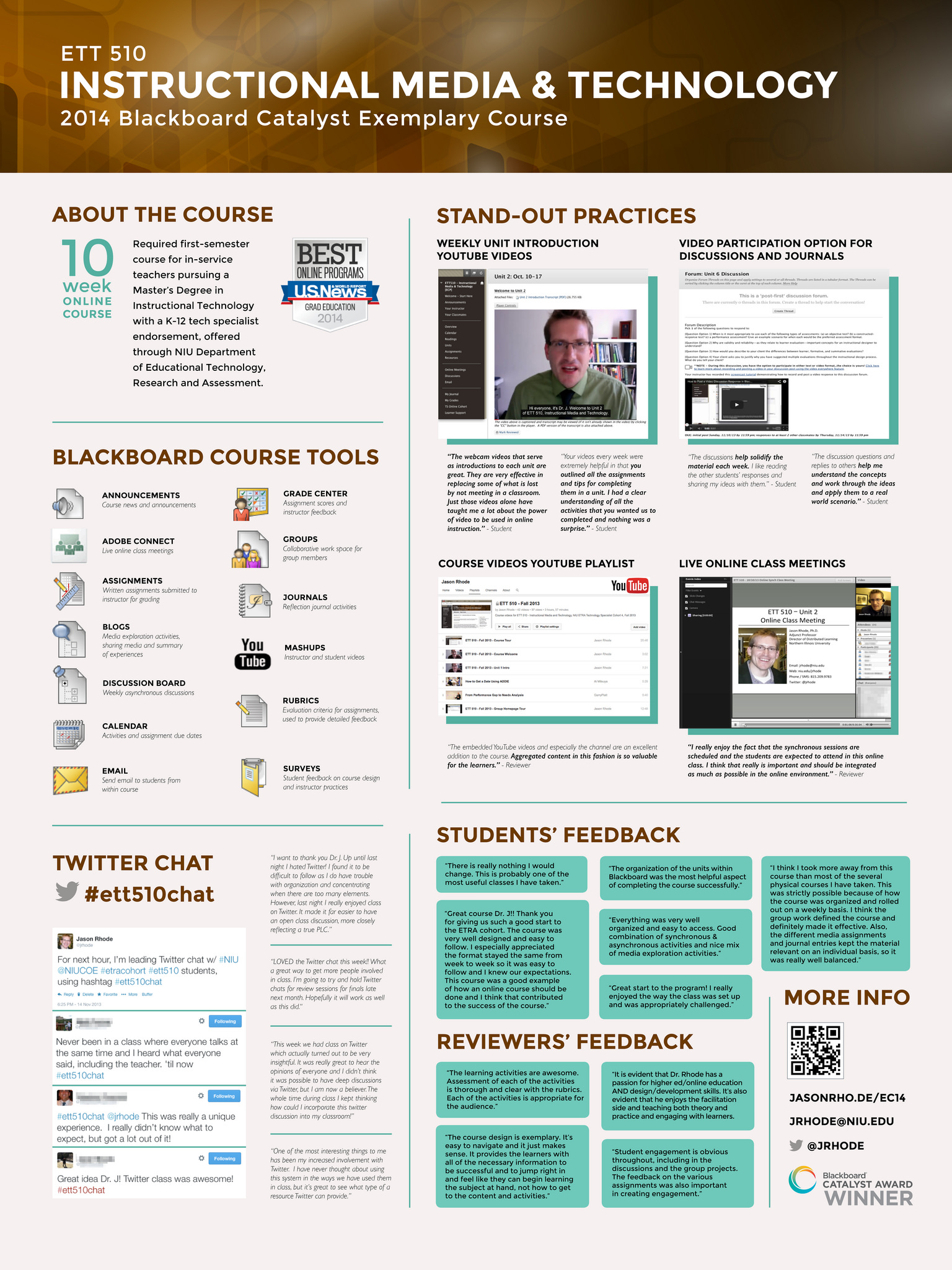 To enlarge, click poster image above
For more details about my award-winning course, see the 6-minute course tour as well as detailed overview I previously shared. I have also made the entire course available to self-enroll and/or download as OER package, available at http://coursesites.com/s/_ett510ecp.
For more details about Blackboard's Exemplary Course Program, visit blackboard.com/ecp