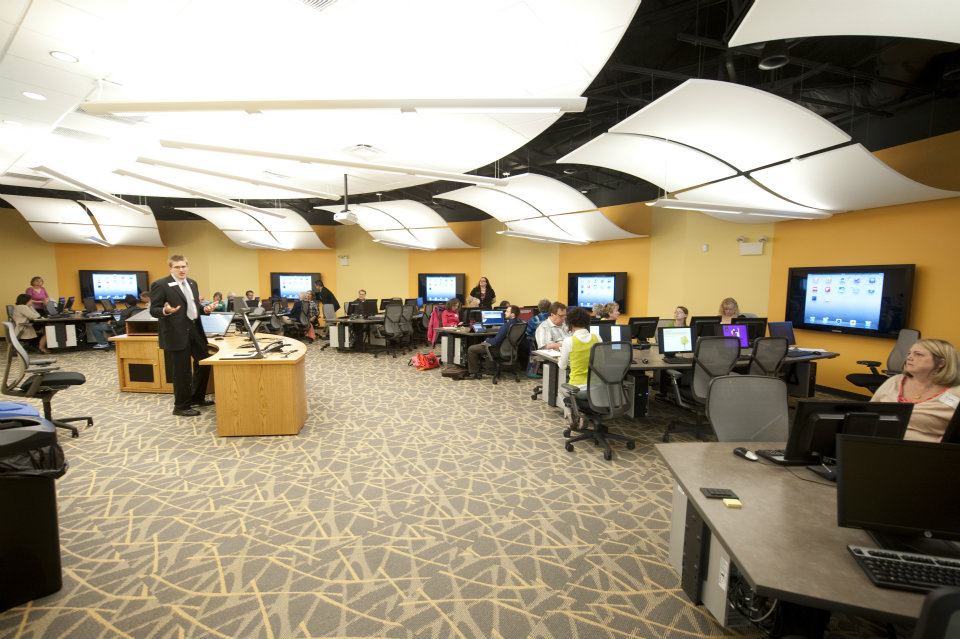 With mobile technologies like smartphones and tablets, students can access course materials from anywhere and engage in learning activities while on the go. The new capabilities of mobile devices make it possible for faculty to create new learning experiences that empower students to leverage the mobile devices they are using every day.
On June 1, 2012, NIU Faculty Development and Instructional Design Center offered the 6th annual Teaching with Technology Institute, this year devoted to mobile teaching and learning. The goal of this institute was to help faculty better understand the capabilities and pedagogical potential for incorporating mobile devices in their teaching. A mobile device was not required, but faculty were encouraged to bring their devices.
This institute featured a morning session led by David Gagnon, Instructional Designer with the ENGAGE program and John Martin, Learning Consultant, both at the University of Wisconsin, Madison. In their presentation, they provided an introduction to mobile teaching and learning, discussed where mobile learning is headed, and showcased what other schools are doing regarding mobile teaching and learning. They then led a guided brainstorming session with participants to consider potential uses of mobile technology in the classroom.
During the afternoon session, led by Faculty Development staff, participants received a hands-on introduction to the capabilities and unique characteristics of mobile devices. Participants experienced taking photos, shooting video, and recording audio on mobile devices, among other mobile activities. Participants worked in groups to identify potential mobile teaching and learning strategies based on the capabilities introduced, designed a learning activity based on a selected mobile strategy, and then shared a sample product of what their students might create.
More photos from the institute are posted here.
A mobile agenda and handout for the institute is here.
In leading the afternoon guided hands-on activities, I prepared this prezi presentation.