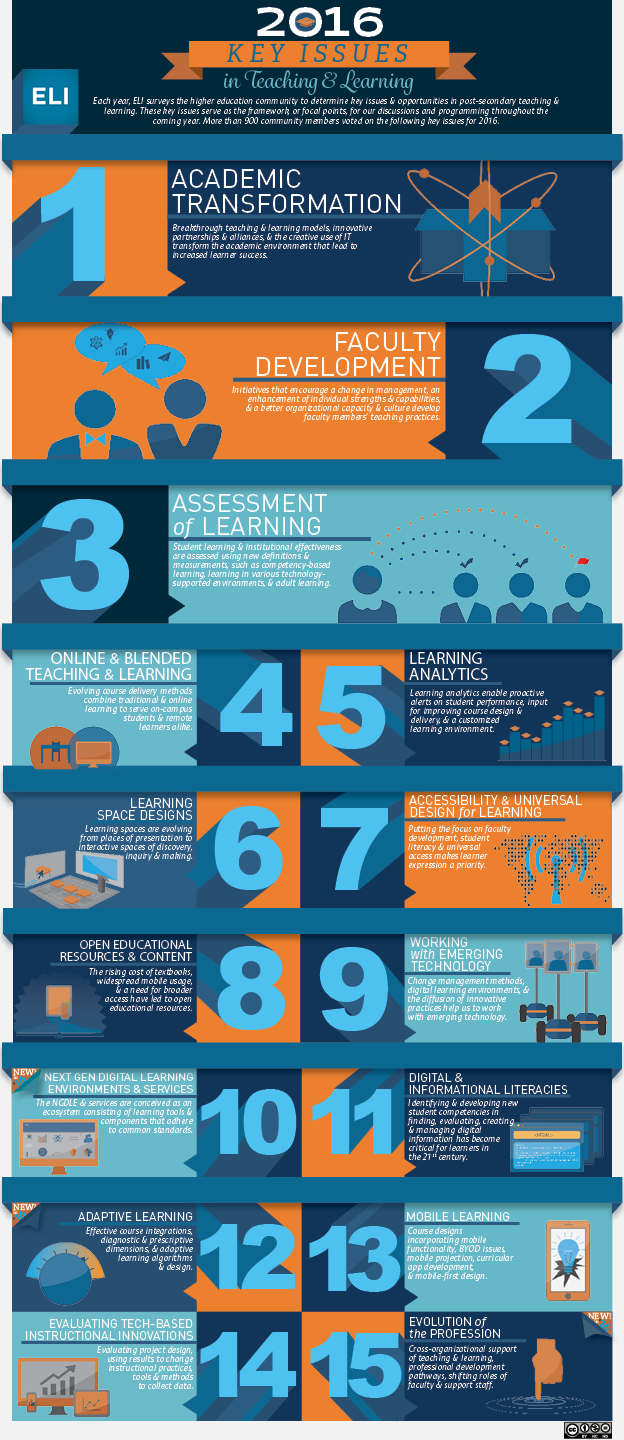 With a broad membership of over 350 institutions spanning a variety of Carnegie classifications, states, and several countries, EDUCAUSE Learning Initiative (ELI) is well aware that there's significant power in community. This is why, for the past six years, ELI has surveyed its higher education community to determine key issues & opportunities in post-secondary teaching & learning.
ELI surveys every year the wildly complex landscape of teaching and learning. This year, over 900 of community members selected the most pressing issues to form a final list of 15. These key issues will serve as the framework, or focal points, for all of ELI's discussions and programming throughout 2016. Here's a listing of the Key Issues in Teaching & Learning for 2016 Infographic.
Academic Transformation
Faculty Development
Assessment of Learning
Online and Blended Learning
Learning Analytics
Learning Space Design
Accessibility & Universal Design for Learning
Open Educational Resources & Content
Working with Emerging Technology
Next Gen Digital Learning Environments (NGDLE) & Services
Digital & Informational Literacies
Adaptive Learning
Mobile Learning
Evaluating Tech-Based Instructional Innovations
Evolution of the Profession
The high-resolution infographic is available here via Educause.