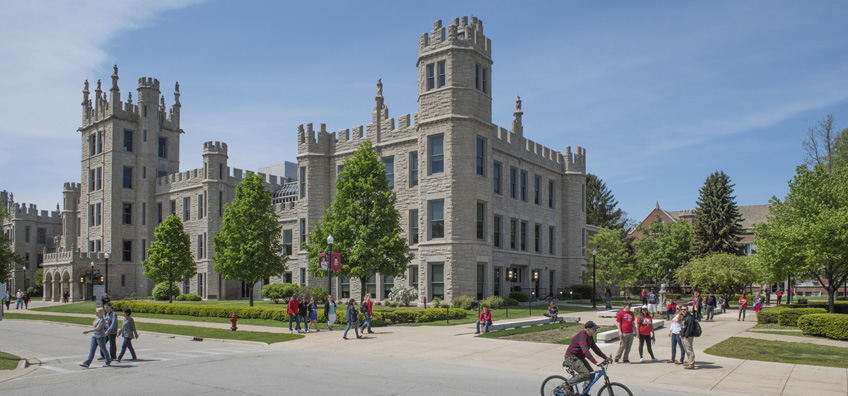 RESPONSIBILITIES
The Department of Educational Technology, Research and Assessment (ETRA) at Northern Illinois University is seeking qualified applicants for one anticipated (tenure track) faculty position as an Associate or Assistant Professor of Instructional Technology with a primary area of expertise in interaction design and data analytics. Applicants should demonstrate a proven record of excellence in research through peer-reviewed scholarly publications, ability to improve teaching and practice in information/interaction design, data analytics, and performance technology, and collegiality and experience working with diverse groups. Candidates are expected to take a leadership role in academic research, teaching, and curriculum development. Responsibilities will primarily include conducting and publishing academic research, teaching three courses per semester, assisting in the service mission of the Department/College, and providing leadership and support for our new Bachelor of Science in Applied Management – Instructional Technology, Training, and Evaluation.
One of six units in the College of Education, the ETRA department's mission is to advance the development and use of technology, research methodology, and assessment in a variety of settings to enhance teaching, learning, and scholarship. Degrees offered in the department include a M.S. in Educational Research and Evaluation, a M.S.Ed. in Instructional Technology, endorsement and certification (initial and advanced) in the areas of Technology and Library Information Specialist, a Ph.D. in Instructional Technology and a bachelor completion program, Bachelor of Science in Applied Management – Instructional Technology, Training, and Evaluation.
REQUIRED SKILLS
The qualified candidate will have a terminal degree (Ph.D., Ed.D.) in Instructional Technology, Informatics, or a closely related field; experience in developing and teaching courses in information architecture, Human Computer Interaction (HCI), interaction design, usability evaluation, and data analytics; experience developing and delivering online learning in educational/training settings; an active research agenda in instructional/information technology; and a demonstrated ability to work well with diverse constituencies both internal and external to the university.
PREFERRED SKILLS
Highly desired: We are especially interested in candidates who have one or more of the following: experience as an interaction designer or performance technologist in diverse settings; experience in securing external funds; experience consulting in business/industry; skill and knowledge in developing and authoring applications for distributed learning; and project management experience.
MATERIALS
Interested individuals should send a letter of application; current vita; names, addresses, telephone numbers, and e-mail addresses of five or more professional references; copy of transcript(s) showing highest degree earned; and a statement of research and teaching interests. Applications should be submitted on paper or as email attachment to:
Ms. Angela Camp
Department of Educational Technology, Research and Assessment
208 Gabel Hall
Northern Illinois University
DeKalb, IL 60115
815-753-8530
acamp@niu.edu
http://cedu.niu.edu/etra
The desired contract starting date is August 16, 2017. Review of applications will begin on December 12 2016; however, applications will continue to be accepted until the position is filled.