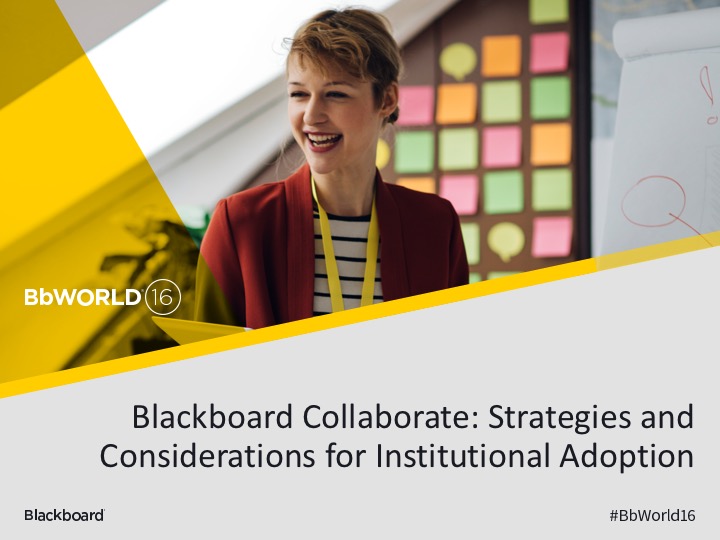 Tue, 7/12/16, 1:00PM-1:50PM,
Titian 2205
Presenters: Jason Rhode (@jasonrhode), Stephanie Richter (@slrichter), Jeff Geronimo (@jeffminor)
In this session at BbWorld16, we share NIU's recent Blackboard Collaborate roll-out strategy, practices, and lessons learned. Learn how NIU's carefully planned adoption approach has been helping to make anytime synchronous collaboration simpler, more reliable, and more enjoyable. Bring your own questions and experiences and join in the discussion! Accompanying slides are available here.