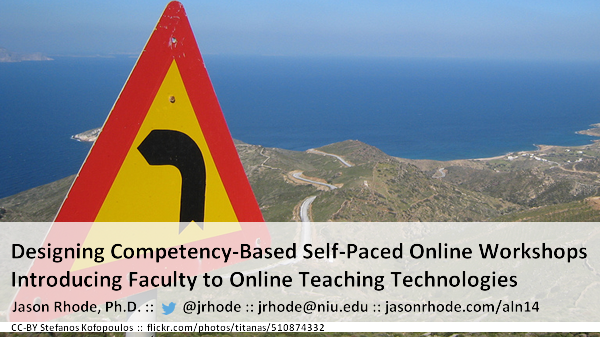 Wed, 10/28/14, 12:00-12:35pm
Southern Hemisphere I
During this session at the 20th Annual Online Learning Consortium International Conference, learn about Northern Illinois University's innovative faculty development initiative to offer introductory online technology training via self-paced online workshops as a component of comprehensive online faculty certification. An overview of the process identifying technology competencies for online teaching was shared as well as the design, development, and implementation phases of the project, highlighting lessons learned and tips for other institutions interested in pursuing a similar self-paced model for scaling their faculty development efforts. Accompanying slides are available here and links included in slides shared below.
Resource Links