I came across a great post titled 'The 7 Habits of Highly Effective Teachers Who Use Technology' as well as an accompanying infographic by Mark Bates (see below) that highlights the profile of an educators who are effectively using technology in their teaching.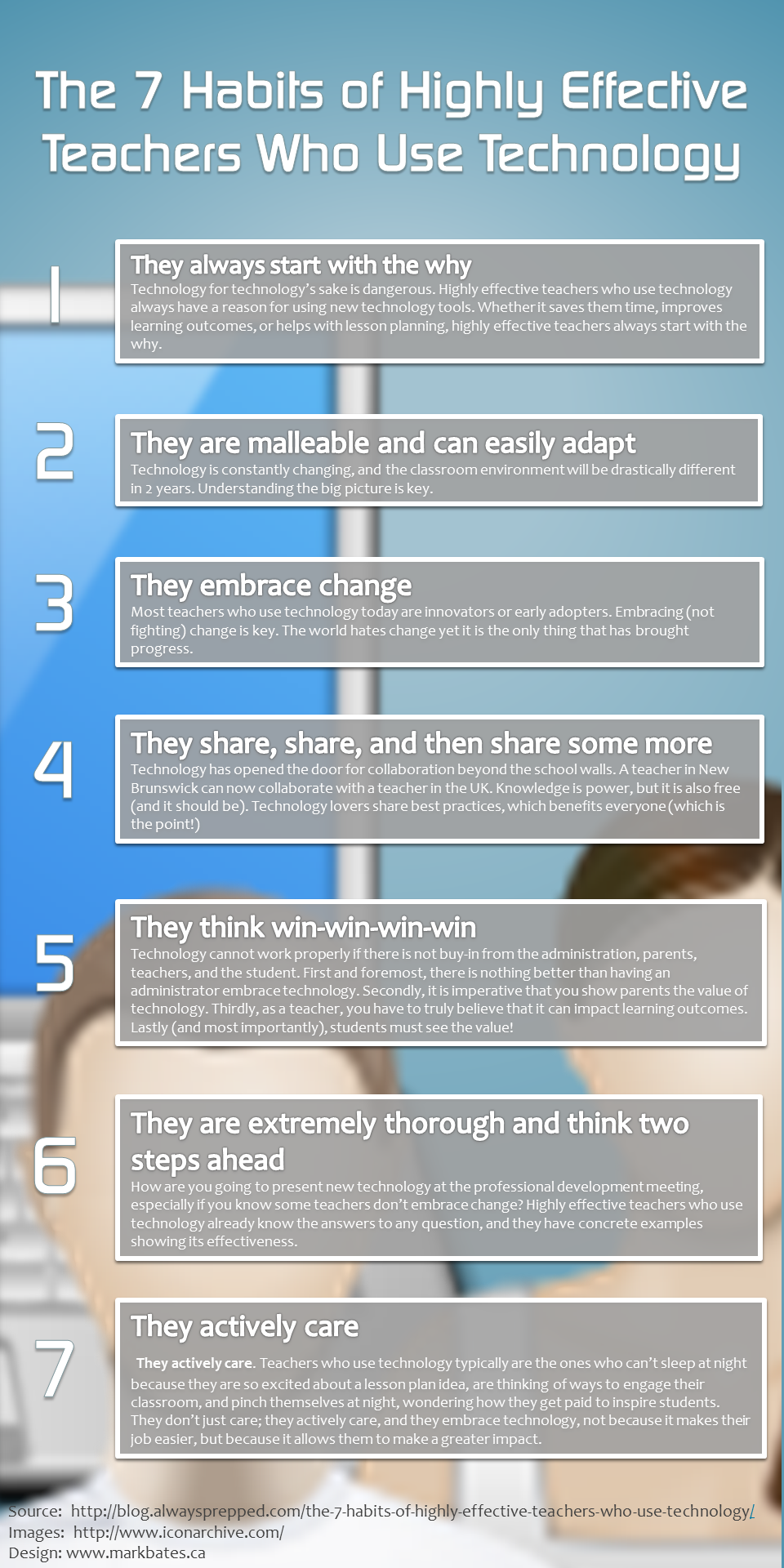 The habits mentioned include:
They always start with the why.
They are malleable and can easily adapt.
They embrace change.
They share, share, and then share some more.
They think win-win-win-win.
They are extremely thorough and think two steps ahead.
They actively care.
What other habits would you add to this list?